Steve Shemanik (AA3EW) 1925 - 2014
Gary Goelz (WZ3O) 1951 - 2015
Glen Clark (W3JL) 1951 - 2019
Joseph Vaccaro (W3JTV) 1946 - 2020
Roy Drake (W3RTY) 1939 - 2020
Stephen Singer (KB3YCT) 1948 - 2021
---
Steve Shemanik (AA3EW) 1925 - 2014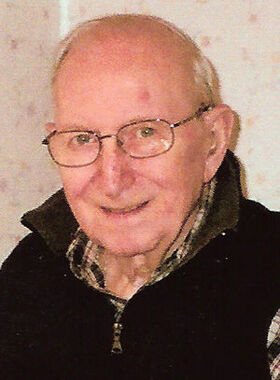 Services will be this week for Steve Shemancik of Sharon, who passed away at 8 a.m. Monday, Dec. 8, 2014, in O'Brien Nursing Home following a brief illness. He was 89. Steve was born to Michael and Susan (Bajus) Shemancik in Sharpsville. He graduated from Sharpsville High School and attended the University of Florida. He served in the Army during World War II, in which he fought in the Battle of the Bulge with the 87th Division. He earned two Battle Stars, a Purple Heart, Infantry Badge, and a Bronze Star. Steve was registered as a professional engineer in Pennsylvania and Ohio and was a past treasurer of the Professional Engineer Society. He worked as an electrical engineer for Peerless-Winsmith Division of H.K. Porter Co. for 30 years until his retirement. On June 12, 1948 he married Betty Saxon, who survives at home. Steve was a life member of St. Michael Byzantine Catholic Church, Hermitage, where he was a past member of parish council, a catering member, and helped with the church bazaar. He also was a member of GCU Lodge 258, lifetime member of Hermitage VFW 6166, National Slovak Society and Mercer County Amateur Radio Club. He was an AARP tax aide, volunteered with the Mercer County Emergency Management Agency, helped check the local hospitals' emergency communication equipment, and was a trained observer with Skywarn, associated with the National Weather Service. In addition to his loving wife Betty, Steve is survived by a daughter, Carol (Richard G.) DeRemer, Pittsburgh; and two sons, Stephen M. (Theresa) Shemancik, York, Pa.; and Thomas E. Shemancik, Clearwater, Fla. In addition to his parents, he was preceded in death by a brother, John Shemancik; and three infant brothers, Andrew, Mark, and Mike. SHEMANCIK Steve, 89, of Sharon. Calling hours: 5 to 8 p.m. Thursday (12-11-14) in STEPHEN J. SHERMAN FUNERAL HOME & CREMATION SERVICE, 2201 Highland Road, Hermitage. Online condolences may be expressed at www.shermanfuneralhome.com Services: Parastas service at 5 p.m. Thursday in the funeral home; Panachida prayer service at 10:30 a.m. Friday (12-12-14) in the funeral home; and Divine Liturgy at 11 a.m. Friday in St. Michael Byzantine Catholic Church, Hermitage, with the Rev. Kevin Marks officiating. Burial: St. Michael Byzantine Catholic Cemetery, Hermitage, with military honors rendered by Wheatland American Legion, Farrell VFW and West Middlesex VFW. Published on December 10, 2014
---
Gary Goelz (WZ3O) 1951 - 2015
Gary J. Goelz, 64, of Cranberry Township, formerly of New Wilmington, passed away from leukemia on Saturday, Aug. 15, 2015. Born July 30, 1951, in Pittsburgh, he was a son of the late George and Adeline (Mazzei) Goelz. During his free time, Gary enjoyed operating his ham radio, working on cars and had a love for all animals. During his free time, Gary enjoyed operating his ham radio, working on cars and had a love for all animals. He is survived by his wife of 38 years, Marian (Cwynar) Goelz of Cranberry Township; and two daughters, Jessica Goelz of Pittsburgh and Lauren Goelz of Harmony, Pa. In addition to his parents, Gary was preceded in death by his brother, George Goelz Jr. The Goelz family will welcome friends from 3 to 6 p.m. Wednesday at the Boylan Funeral Home Inc., 324 E. Grandview Ave., Zelienople. A funeral ceremony will be held at 6 p.m. Wednesday at the funeral home with the Rev. Andrew Shaffer officiating. In lieu of flowers, the Goelz family kindly suggests memorial contributions be made in his honor in support of Animal Friends Inc., 562 Camp Horne Road, Pittsburgh, Pa. 15237. Expressions of sympathy may be shared with the Goelz family by visiting www.boylanfamilyservices.com. Published on August 17, 2015
---
Glen Clark (W3JL) 1951 - 2019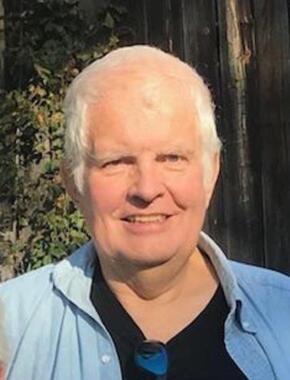 Glen Tevendale Clark, 67, formerly of Mercer County, passed away of liver cancer April 19, 2019. He was attended in his last hours by his beloved cousin Laurie Briggs Shillito, who was supported by four nurses - family members across the country - conferring via group text.
Glen was born in Sharon on Aug. 20, 1951, to Nathan and Ruth Tevendale Clark. He was an arrestingly beautiful child and modeled in charity events as a toddler. He was also enterprising and curious, poking forks into electrical outlets and, on one memorable occasion when a workman left a ladder leaning against the house, climbing up onto a second-story roof. He was two years old.
The family moved to South Pymatuning Township, and Glen graduated with honors from the Sharpsville school district in 1969. In high school he wrestled, took college classes at the local Penn State campus, performed in plays, was a Westinghouse Scholar, and editor of the newspaper. He was also an avid water skier and played a mean piano.
His early "experiments" with electricity foretold his earning, at the age of 15, an FCC Commercial radio license which he maintained throughout his life as an active member of the amateur radio community, where he was known by his call sign WA3BBJ and later W3JL. His first professional job was as an announcer at radio station WGRP in Greenville when he was 16; later he maintained the transmitter at WPIC.
Glen studied engineering at Purdue University but a collision of circumstances caused him to lose his student deferment during the Vietnam era and he was always grateful to a local friend, Bill Perrine, who helped him secure a slot in an Army Reserve unit. Glen took readily to Army life and soon rose to the rank of Sergeant. Deployed in the Scranton-Wilkes-Barre region after Hurricane Agnes in 1972, he was tasked with getting radio stations and other vital communications back on the air during the critical early days of disaster recovery.
When he was barely 21 years old, Glen became the Assistant Chief Engineer at legendary radio station WLS in Chicago, such a dominant power in broadcasting that its ID was, "From Chicago - to the North American Continent!"
Returning to college, Glen received a degree in Electrical Engineering at Penn State. Expanding on a concept from a student lab project he formed a company, Texar Inc, near Pittsburgh to produce his design for a breakthrough piece of audio technology known in the broadcast industry as the "Audio Prism". Engineers at almost every FM radio station in the country installed this signal-enhancing device in their transmitter feeds to boost their stations' competitive standings.
Some of those Audio Prisms remain in revenue service, 40 years after their introduction. In the world of electronics, few inventions can make that claim. A quick internet search reveals that there is still, to this day, a cult following of the device that was born in Glen's mind and made him famous.
The Smithsonian Institution in Washington, D.C. is currently in talks with his family to acquire an Audio Prism for inclusion in the permanent collection of the Technology Division of The Museum of American History.
Around the time Glen was making a name for himself professionally, he was surprised and amused to be chosen for the 1981 publication of "Pittsburgh's Most Eligible Bachelors". Several years later he gave up that status, sold the company and moved to Atlanta.
Returning to Western Pennsylvania, Glen made his home in a century-old farm house in Neshannock Township where he enjoyed the serenity and wildlife. He operated Clarkcom Inc., a highly successful consulting firm that specialized in using fuzzy logic to computer-model radio transmission patterns. He presented his designs on behalf of clients before the FCC and then oversaw antenna installations for 50,000-watt stations in major U.S. markets. Here his willingness to climb tall structures, first demonstrated as a toddler, came in handy.
He wrote a college textbook, technical articles for professional journals, and continued to apply his intellect and creativity to prototyping inventions until the day he entered hospice. After his passing, his family was surprised and gratified to learn his professional peers described him as "a wizard" and "a genius".
But Glen was not just brainy. He was playful, mischievous, had a phenomenal wit, and was capable of astonishing kindness. He was a patient and entertaining teacher, simplifying complex ideas without patronizing.
His success was in spite of significant challenges including being, as so many intelligent people are, on what today is known as the autism spectrum. In his later years he lamented what he might have accomplished with better social skills and once remarked, ruefully but with humor, "I was such a dork, it's amazing that my classmates let me live."
He was preceded in death by his parents. His final illness was mercifully brief; he was diagnosed only weeks before his passing.
In addition to a loyal circle of friends and colleagues, a large extended family mourns his loss, including many cousins and a beloved aunt, Frances Pratt of Hadley. Also bereft are two sisters, Marty Clark (Marc Rich) of Los Angeles; April Clark (Jim Hanus) and their son, Mike Hanus, all of Lenexa, Kansas; and a brother, Nate Clark Jr. (Christine) and their children Preston and Katherine of Greenville and Jonathan Clark of Superior, Wis.
At Glen's request there was no funeral; he chose to be cremated and laid to rest with generations of Clark ancestors in the family plot at Hubbard Union Cemetery.
Anyone wishing to make a memorial gesture is invited to consider a contribution to: Lawrence County Habitat for Humanity, Suite 201, 708 Highland Ave., New Castle PA 16101.
Published on October 17, 2019
---
Joseph Vaccaro (W3JTV) 1946 - 2020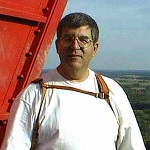 Joseph T. Vaccaro, 74, a lifelong resident of Hermitage, passed away unexpectedly of natural causes Sunday, June 14, 2020, at his home.
Mr. Vaccaro was born May 7, 1946, in Sharon, a son of Joseph V. and Laura (Pacifico) Vacarro.
He was a 1964 graduate of Hickory High School, Hermitage, and also attended Youngstown State University.
Joe was employed by the City of Hermitage, working in the Community Development Department until his retirement in 2010.
With a strong dedication to serving the public, Joe was a lifelong member of the Hermitage Volunteer Fire Department, and had also served as the emergency management coordinator for the City of Hermitage since 2016. Earlier in life, he had served as an emergency medical technician (EMT) for the former Watson Ambulance Service, Sharon.
Joe enjoyed communicating with friends via ham radio, which he operated out of his home.
He is survived by a sister, Ruth Mack, Greenville; a niece, Sherry Sepik and her husband, Mark; and a nephew, Chris Mack, all of Mercer; two great-nephews, Shawn Haslet, Hermitage; and Drew Sepik, Pittsburgh; and a great-great-niece, Paige Haslet.
Joe was preceded in death by his parents.
In keeping with his wishes, there will be no calling hours or service.
Online condolences may be sent to the family at www.McGonigleFuneralHomeandCrematory.com
Interment: America's Cemetery, Hermitage.
Arrangements have been entrusted to J. BRADLEY McGONIGLE FUNERAL HOME and CREMATORY Inc., 1090 E. State St., Sharon.
Published on June 22, 2020
---
Roy Drake (W3RTY) 1939 - 2020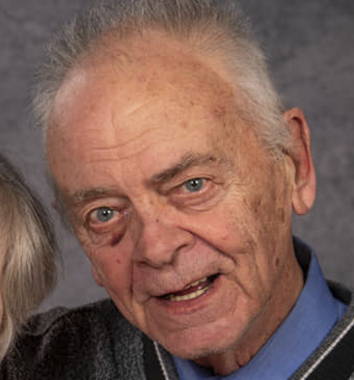 Roy Seldon Drake, Hermitage, died after an extended illness at 9:34 p.m. Aug. 13, 2020, in his residence surrounded by his loving family. He was 81.
Mr. Drake was born July 17, 1939, in Orlando, Fla., a son of Evelyn (Lackey) Drake and Leroy Drake.
Roy graduated from Sharon High School and Clarion University.
He was the owner and operator of Burger King in Hermitage for 35 years.
He is a veteran of the U.S. Army from 1962 to 1964.
Roy was a member of the Avalon Country Club and the Hermitage Volunteer Fire Department. He enjoyed trains, ham radio operations and contests, cooking, auto racing and Pittsburgh Steelers football.
He is survived by his wife, Joyce (Cromwell) Drake, at home; a son, Bradley Drake, Campbell, Ohio; and two grandchildren, Sydney Drake and Connor Drake.
He was preceded in death by his parents and a son, Aaron Drake.
DRAKE
Roy Seldon, 81, Hermitage.
Per Mr. Drake's request, there are no services.
Friends may sign the guestbook at www.flynnfuneralhome.com
Arrangements by: JOHN FLYNN FUNERAL HOME & CREMATORY Inc., Hermitage.
Published on August 19, 2020
---
Stephen Singer (KB3YCT) 1948 - 2021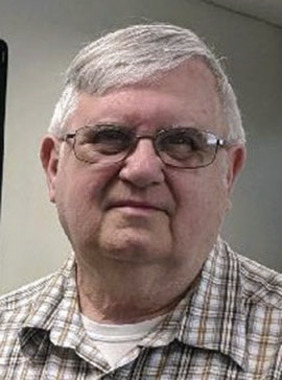 Stephen John Singer, 79, of Wood Street, New Wilmington, passed away on Dec. 2, 2021.
Born in New Castle on Nov. 14, 1948, he was a son of the late John and Ruth Ziegler Singer.
He married Barbara Zahniser Singer on March 30, 1974.
He retired from Wilmington School District as a maintenance supervisor, and currently was employed for the New Wilmington Water Authority.
He enjoyed photography and was a Ham Radio operator.
Steve served his country in the U.S Navy.
Steve was a member of Truth In Grace Church, Hermitage.
Survivors include his wife, Barbara, of the residence; two sons, Gregory (Rachel) Singer of New Wilmington and Michael (Rachel) Singer of Grove City; one daughter, Amy Singer of Atlanta, Georgia; and three grandchildren, Logan, Vincent and Ari.
Visitation will be held from 11 a.m. until the time of the funeral service at 1 p.m. on Monday, Dec. 13, 2021, at the Smith Funeral Home, 310 W. Neshannock Ave., New Wilmington. Dr. B.J. Rudge and the Rev. John Bailey of Truth In Grace Church, Hermitage, will officiate. Military honors will be rendered. Interment will follow at Castle View Memorial Gardens, New Castle.
Published on December 9, 2021